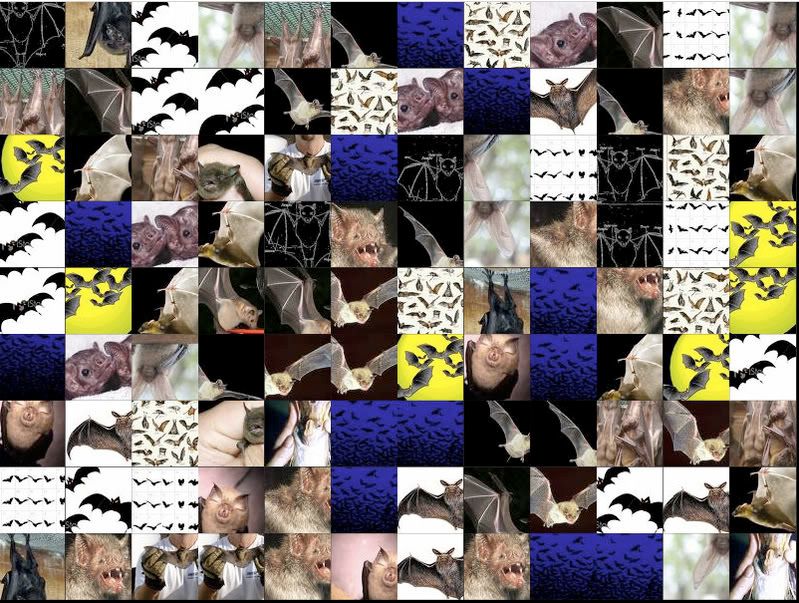 The NYT had an
article
this morning describing the mass-deaths of bats that are occurring in the US. "In what is one of the worst calamities to hit bat populations in the United States, on average 90 percent of the hibernating bats in four caves and mines in New York have died since last winter."
Apparently over three species of bats are dying in record numbers in their hibernaculums (winter resting places): little brown bats, Indiana bats, and small footed bats. Unsure the exact reason and causes for the deaths, scientists are referring to the phenomena as 'white nose syndrome'.
What do you think? What's killing off all our pollinators?
Also, I'd been looking for a reason to use
Montage-a-google
. Just enter your search word and the program compiles linked images.
This is the result from searching for "Bats".