I found the base on the side of the street- the lampworks were broken and there was a big crack through the base-- however, I like the shape and lines of it, if not the orange-yellow color.
First, I replaced the lampworks or whatever you call all the electrical doo-dads and wires. A few orders from Mosaic Mercantile later, I had these pretty little glass tiles, which I glued on with carpenter glue.
I decided to use Mosaic Mercantile's green grout, which came out a little darker than I hoped but is OK, and way better than any other grout on the market (grouting is the least fun-- breaking and glueing are much more fun)
This is the first time I've used tiles-- usually my mosaics have very mixed tessera. It was so easy to grout compared to my other projects I may stick with tiles from now on. (Sorry no grouting pictures-- my hands are usually covered in cement and it's a time-sensitive thing so I never remember the camera).
after grouting it cures for a week or so then a grout-sealant, then, the fun of shopping for a lampshade that works with the strange shape of the base. (The first two I bought were promptly returned)
Here's how it looks completed: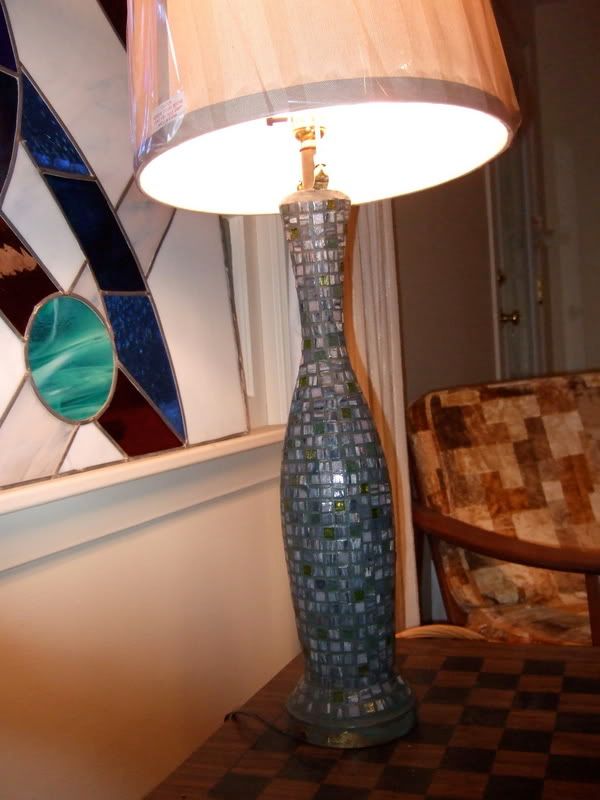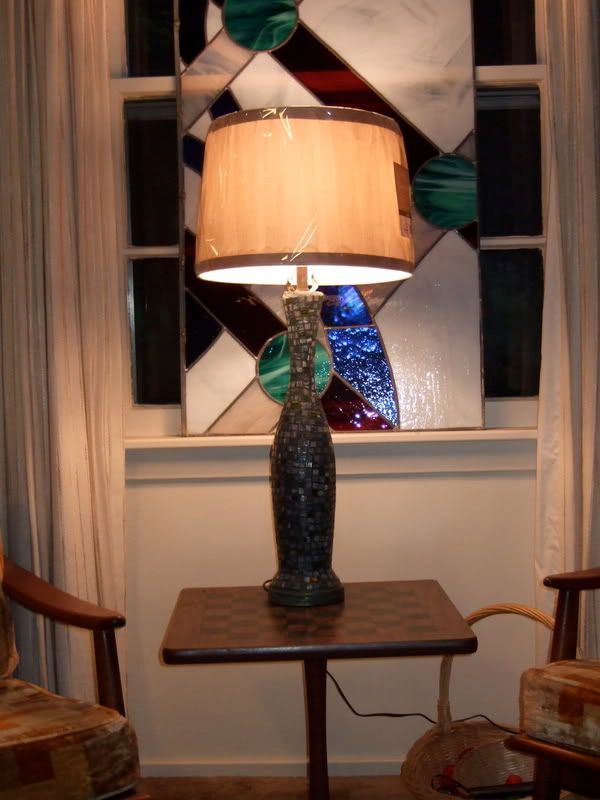 Not bad for a $50.00 of materials, eh?