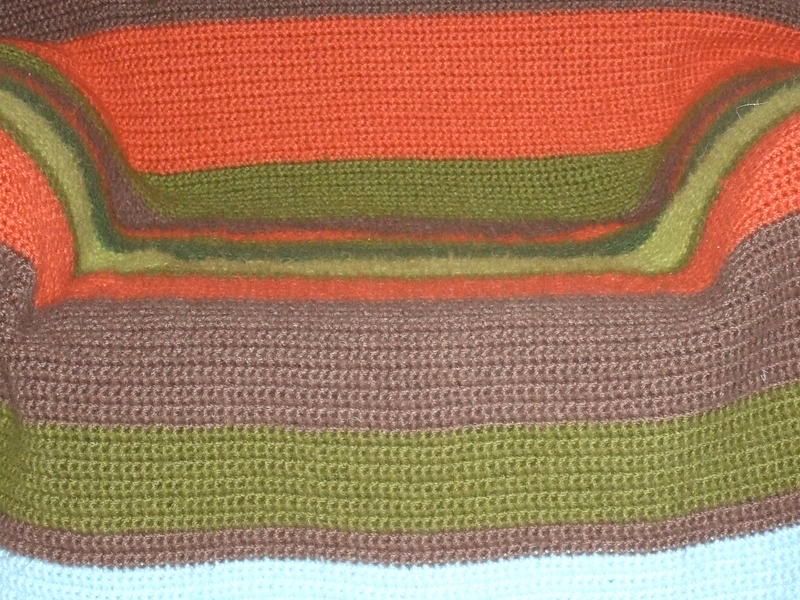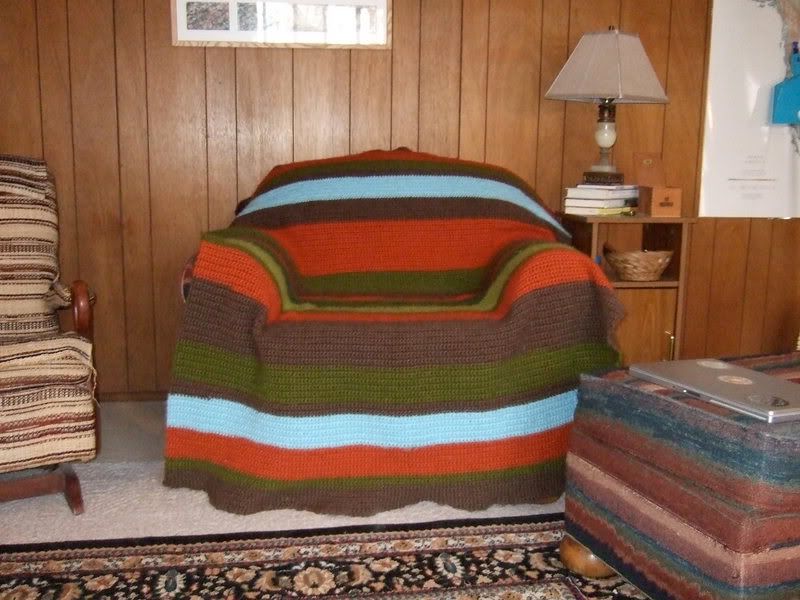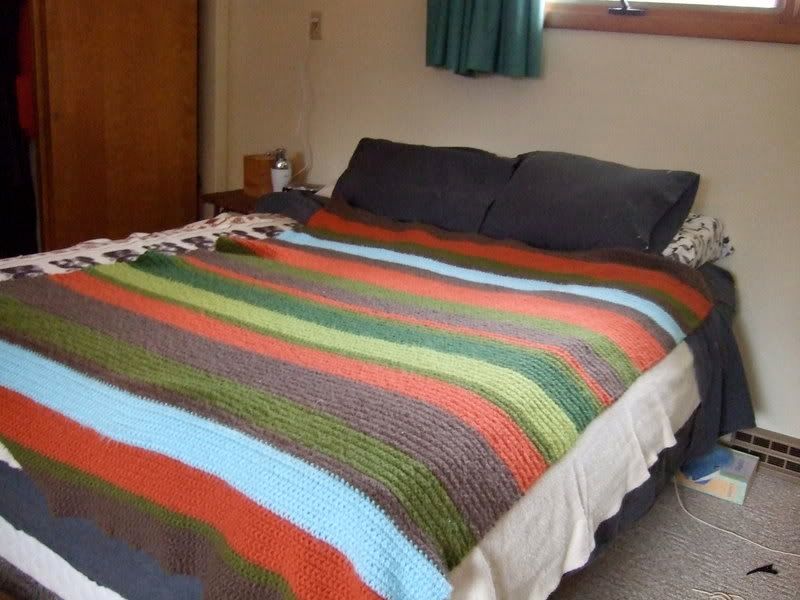 I finished my first afghan today. I like it a lot. The colors are richer in real life and therefore a little less '70s than they appear in the photos. I used a single crochet stitch throughout because it's the only one I know and because I thought it would look really clean- and Daniel (who has been trying to convince me I've been making the afghan for
him
) suggested it would make it warmer. I'm just so glad it's done! I refuse to count stitches, so I'm very pleased to say I only missed one stitch the whole time and managed to fix it. The first thing I crocheted had edges that called to mind an amoeba, so this feels like quite an accomplishment to have a parallel edged blanket.
Special thanks to all the crafsters for their compliments, it just tickles me silly to be complimented so genuinely by strangers. :)
To answer some questions: I used Lion brand Jiffy Yarn in cocoa, avacado, paprika, baby blue, and a stripe each of grass green and apple green in the middle. I took about two and a half months and is only one of my first attempts at crocheting, but considering I've been working on a quilt for four years now it went pretty quickly.