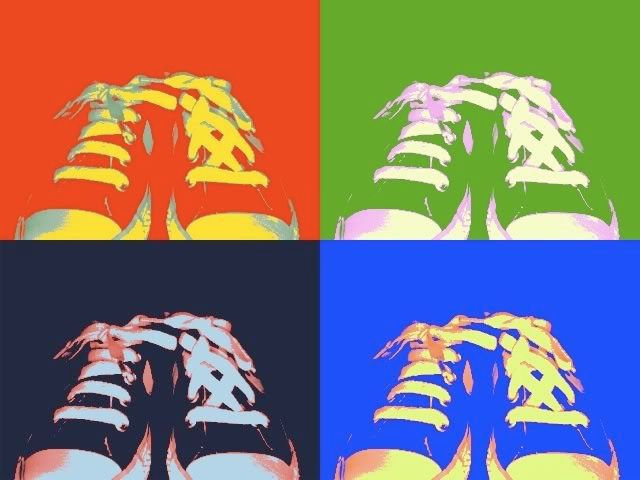 My photo, my shoes
strait (fashion) lacing on the left
Often referred to as "Bar Lacing" or "Lydiard Lacing"
and Lattice lacing on the right
I love
Ian's Shoelace Site
. Just love it. My grandparents made fun of me for looking up how to ties my shoes, but I maintain it is a good thing to rethink and relearn these "basic" things we take for granted. Actually it's just fun.
Tips on everything from lacing deck shoes to lacing for bicyclists, how to tie the perfect bow, galleries of funky laces, and random trivia like "The tips of shoelaces are called aglets".