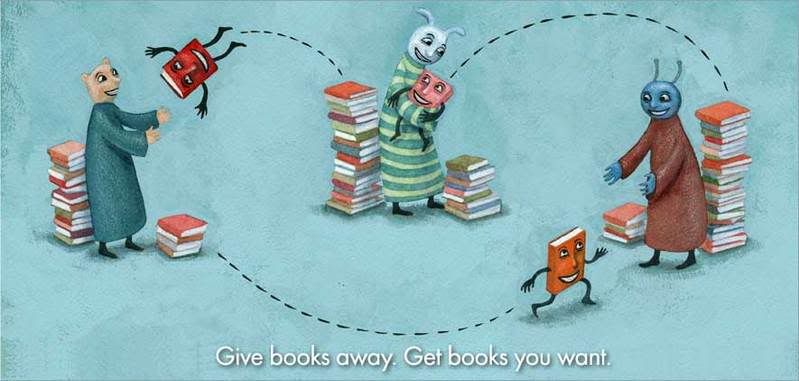 Logo artwork courtesy of BookMooch.com
Following my recent love of
Librarything
I found
bookmooch
.
It's a bookswaping site, here's how it works:
It starts by adding books you want to give away.
For each book you add you get so many points. People usually email right away when you add a book requesting it—two I posted got snatched up in under an hour. You gain points for sending books, of course, but you can also get points for each book you add to your inventory of books to give away. Biting the bullet and paying for shipping sucks, but is sweetened by the low cost of media shipping and the warm glow of knowing this book will be read, and knowing you're going to get a book you want free of charge make it totally palatable. Browsing for books is easy, but so far I've had luck just adding books to my wishlist.